1939-194? Campaign AAR, part 1 (September 1939 – May 1940)
Last weekend we've started a campaign game from 1939. Sorry for the phone quality of the photo. Let me remind the scale of the game for readers: turn – 1 month, counter – army/fleet/wing, hex – 30-40 miles. I and my mate played for Allied Joint Staff.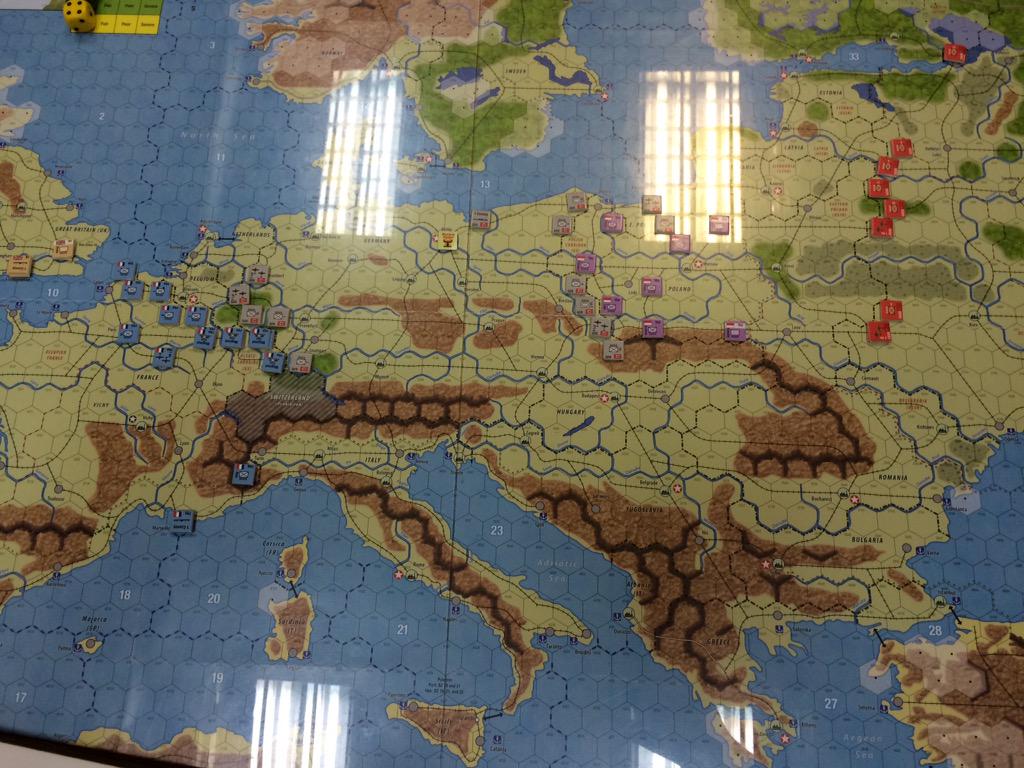 In September 1939 Germany declared war on Poland and invaded the territory with a series of furious attacks. Warshaw stood heroically, but fallen in the first month of the campaign. It was very hard to withstand two panzer armies and two luftflottes.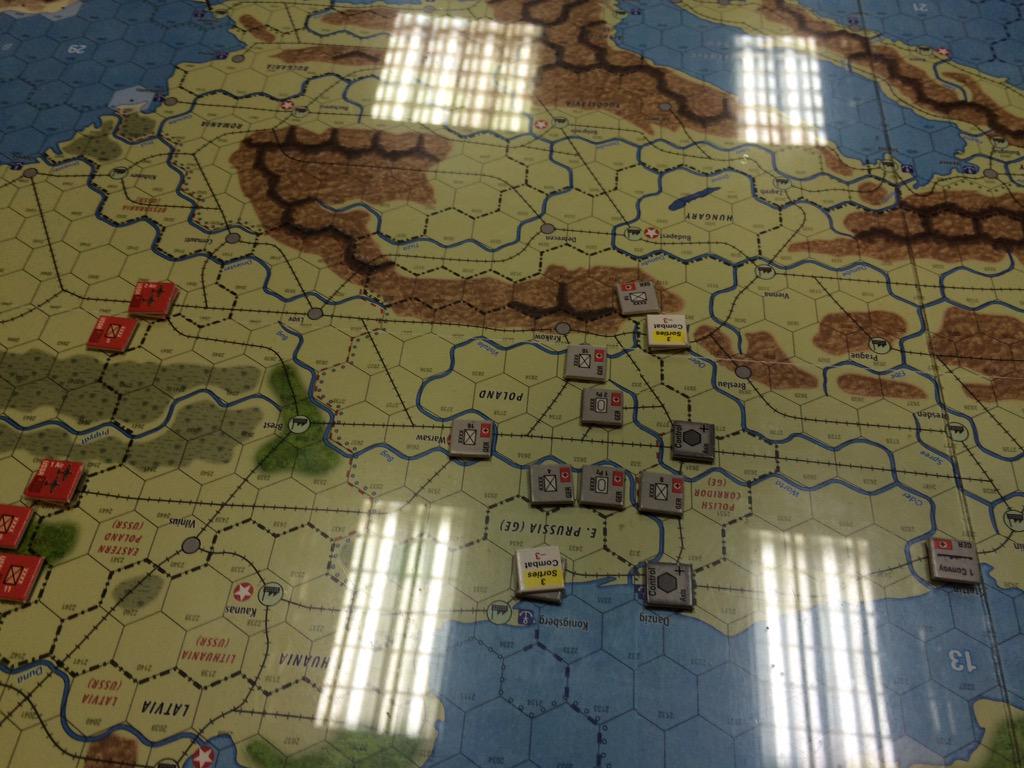 Next step of Germans was quite unpredictable. In October of 1939 they turned west and attacked the Maginot line!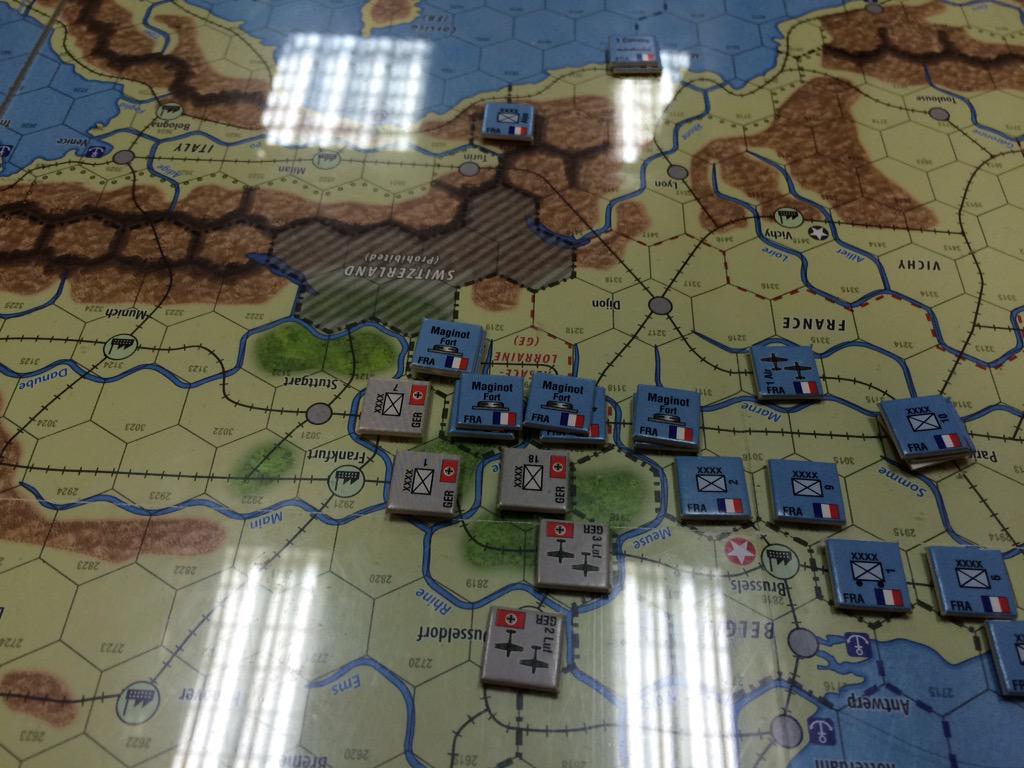 Attack was stalled. Weather worsened too fast, so closing of the year was marked with a series of aerial fights.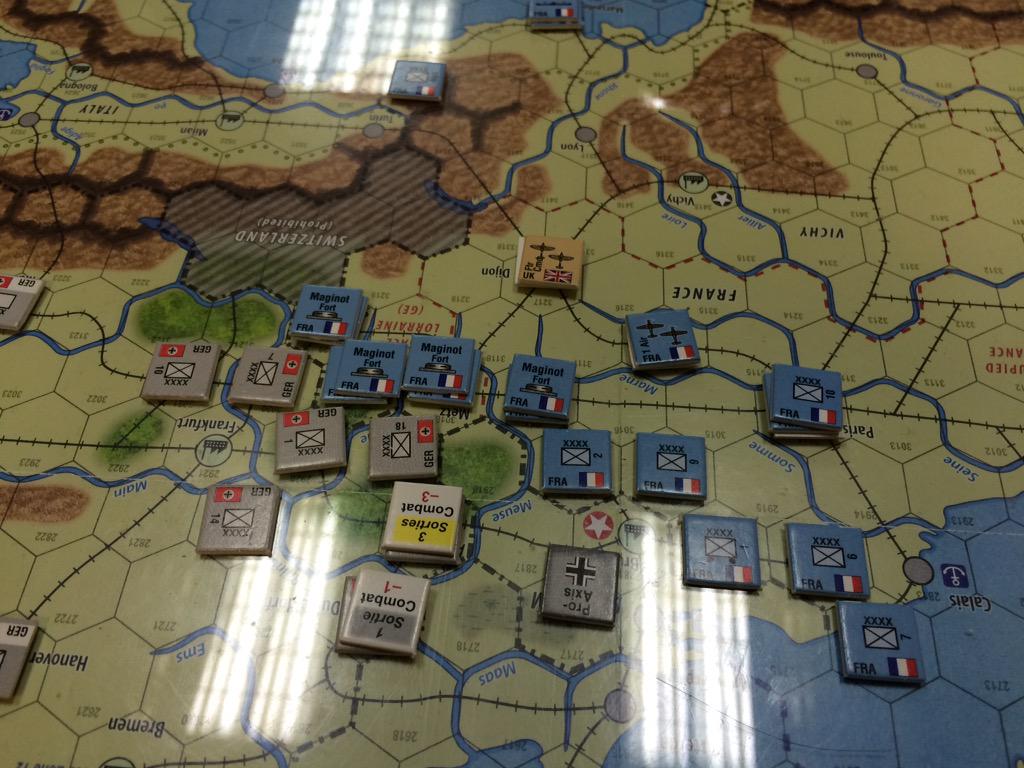 Thanks to masterful political actions, Belgium joined the war on the Axis side and attacked in the direction of Calais in rage in the February 1940.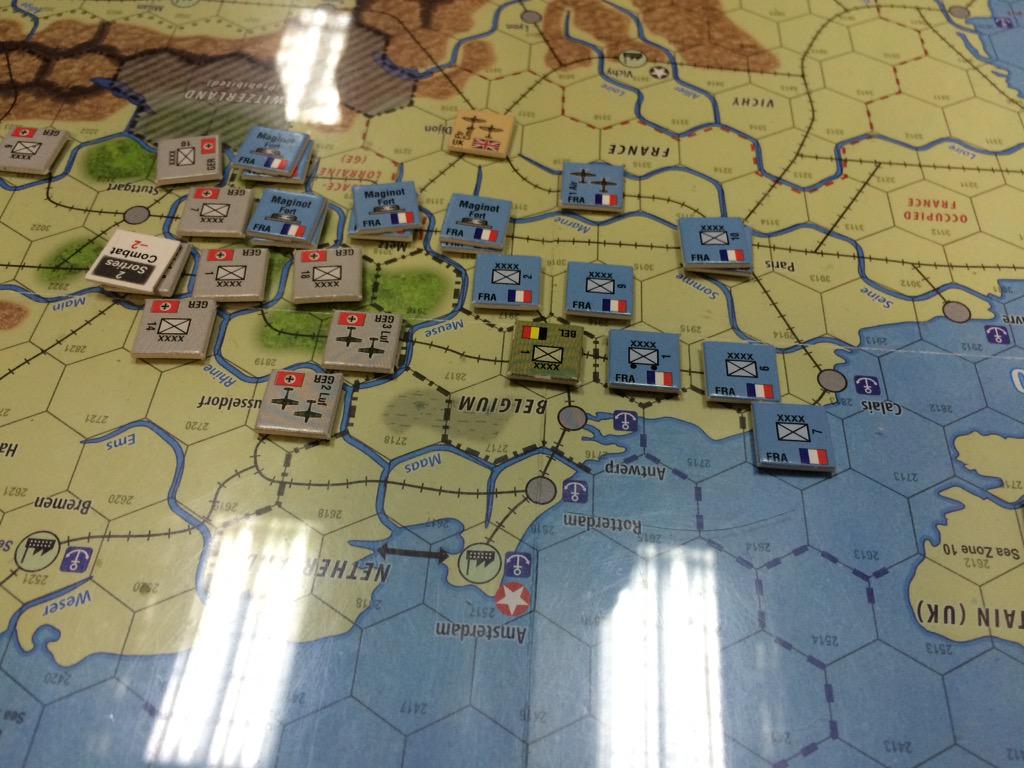 As the spring took it's rights, French forces regrouped their forces on the north flank and tried to knock Belgium out of the war, but assault stalled.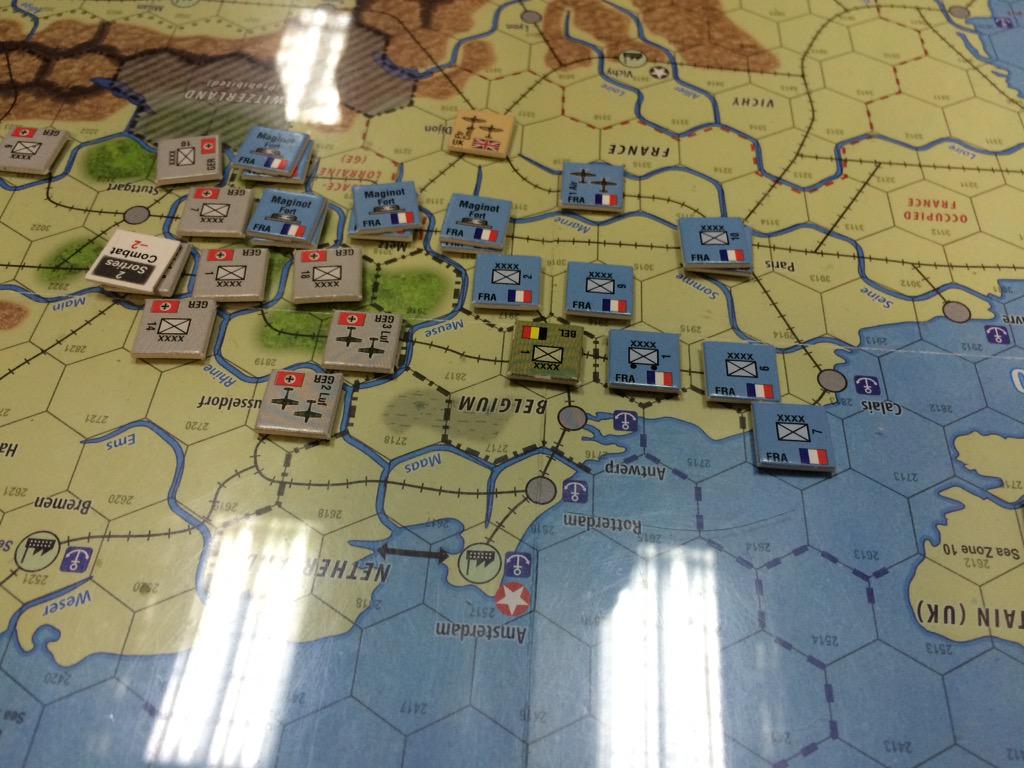 A lot of German armies massed near the Maas, so it was decided to send British Expeditional Force to Le Havre to be in reserve.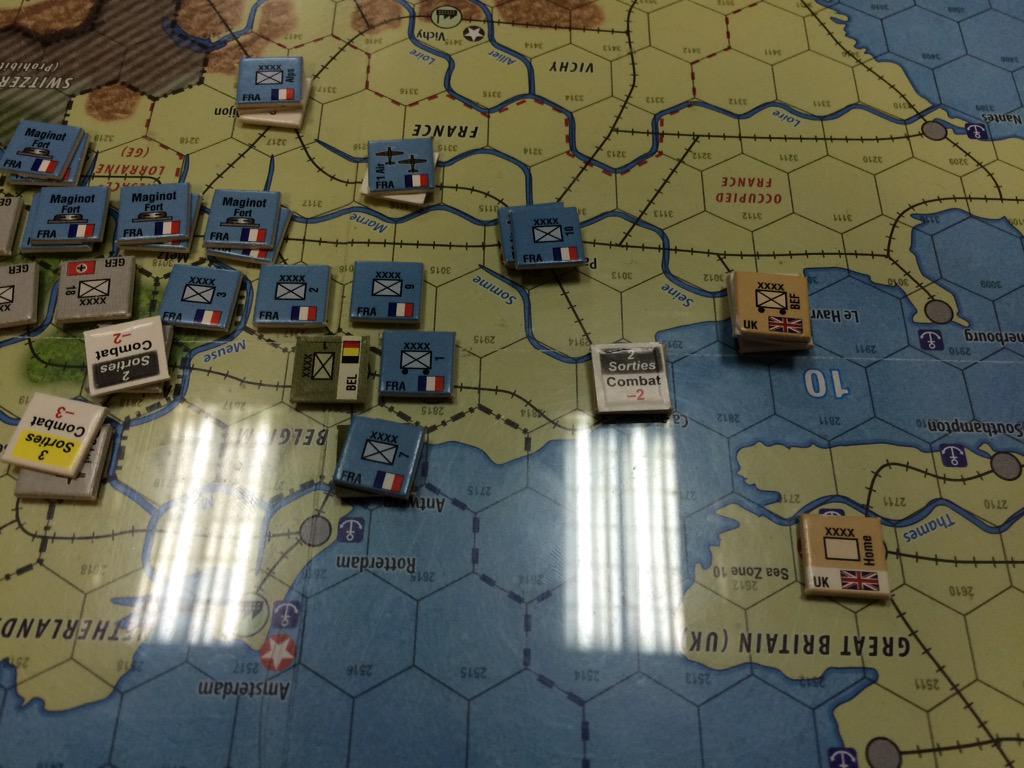 BEF successfully attacks Brussels on the wings of Royal Air Force in May 1940 and regroups in Calais to be in reserve again.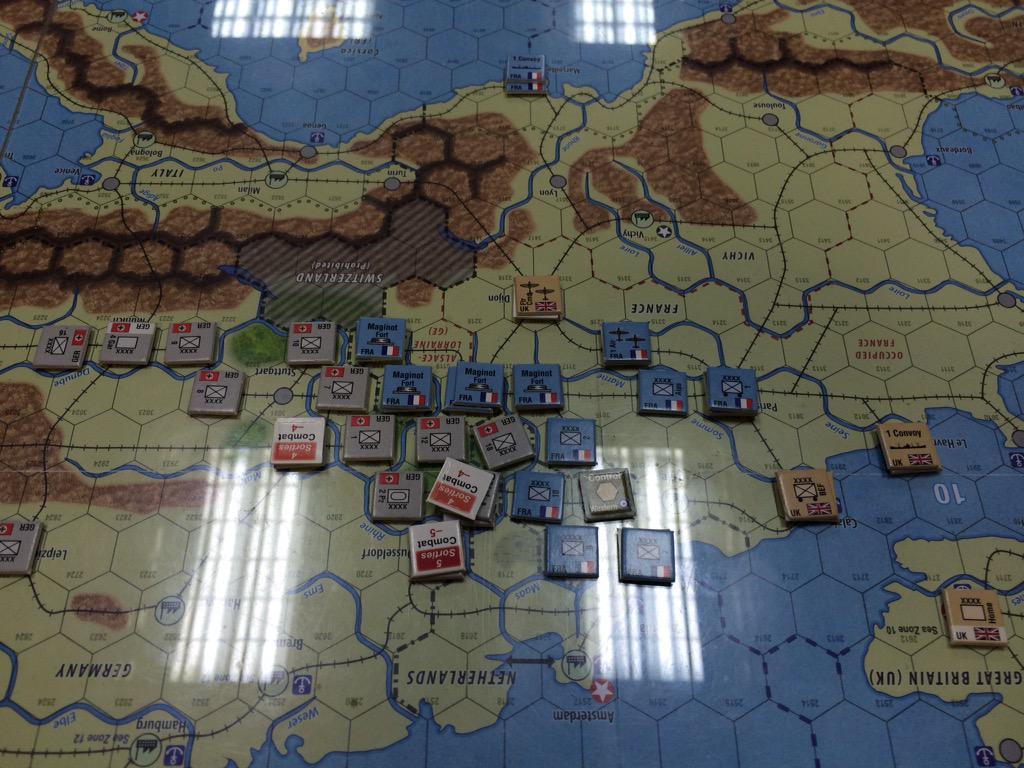 Im Osten nichts Neues. Soviet political machine ceded Bessarabia and Estonia, and also put some armies on the border with Germany, waiting for the Pact Revision that should happen in September 1940.